First business.  We are looking for volunteers to man our tent located at the granary. The fair is on between August 9th and the 13th.  In exchange for two hours of your time, you will receive a ticket to the fair! Two people per slot, so bring a friend. To sign up for a time slot click on the below link.  It will take you to a spread sheet where you can choose a time period.  Please leave enough information for us to reach you to get you your ticket.  Or you can call us at 952-442-4234.
Carver County Historical fair signup sheet
The Historic Structures Report for the Peterson Farmstead is to be submitted to us by July 31.  Once it is approved, it will be posted here for everyone to review.  Based on this we will be able to decide how much we will need to fund raise over the next 3 years.
We have a new tenant in the Peterson house.  Joel and his wife Taylor moved in the first of July.  Joel is a carpenter by trade, which will help us immensely.  For reduced rent he will be helping us with construction projects like making a handicapped ramp for the north barn, step railing for the house, benches, and a variety of other things.  We are very lucky to have the two of them.
Now back to Delsbo and Sweden
The American Swedish Institute has asked me to speak about my trip on November 8th at 1 PM.  The location with be at ASI. Everyone is welcome.
The trip to Sweden was one that has taken me a while to digest.  It really was a series of once in a life time trips.  The people I met and places I visited were wonderful beyond words.
My visit to Delsbo was initiated by the newspaper article written by Lars Sönnergren noting my visit and the connection between Andrew Peterson and Moberg's Emigrant books.  The comparison ignited the people near Delsbo, as they believed that Moberg's Karl Oskar was a real person who lived near Delsbo.  The reasoning was that Lindström Minnesota was founded by a man from the area of Delsbo, and the location of Emigrant books were in Lindström. Seb Bertilsson from Delsbo contacted me initially to dispute our claim that Moberg used Peterson diaries as a source for The Emigrants.  He invited me to visit him and the area, so they could show me that I was wrong.  At that point, I should have just back away and let it go.  But, as you probably know, I am not one to ignore a question.  Seb and I had many pleasant communications prior to my trip and I accepted his offer to visit. Our position has always been that there were many sources used by Moberg for his books, and that Karl Oskar is fictional.
From Uppsala, I drove about two hours to the northwest.  I met Seb at his mothers house.  From there, I followed him farther north to an area near Hassela. The roads from this point became gravel, then dirt, and we finally turned down a very small driveway/road and arrived at my first open air museum.  After parking, Seb took me into the first building where they had lunch prepared.  Sitting down to eat, I was immediately bombarded with Swedish genealogists showing me how Karl Oskar was a real person from the area and how this man was the founder of Lindström. Due to language and unexpected barrage, it took me a while to understand what they were telling me.  I would like to note here, that the below picture on the left, is my favorite photo from the whole trip.
The buildings at this location were fabulous for research, and everyone so willing to help me.  Later, I learned there was a restored water mill on the site.  The water flowed from a pond down a chute and powered the water wheel.  The mill was multi-functional in that it would cut shingles, grind grain, and provide power.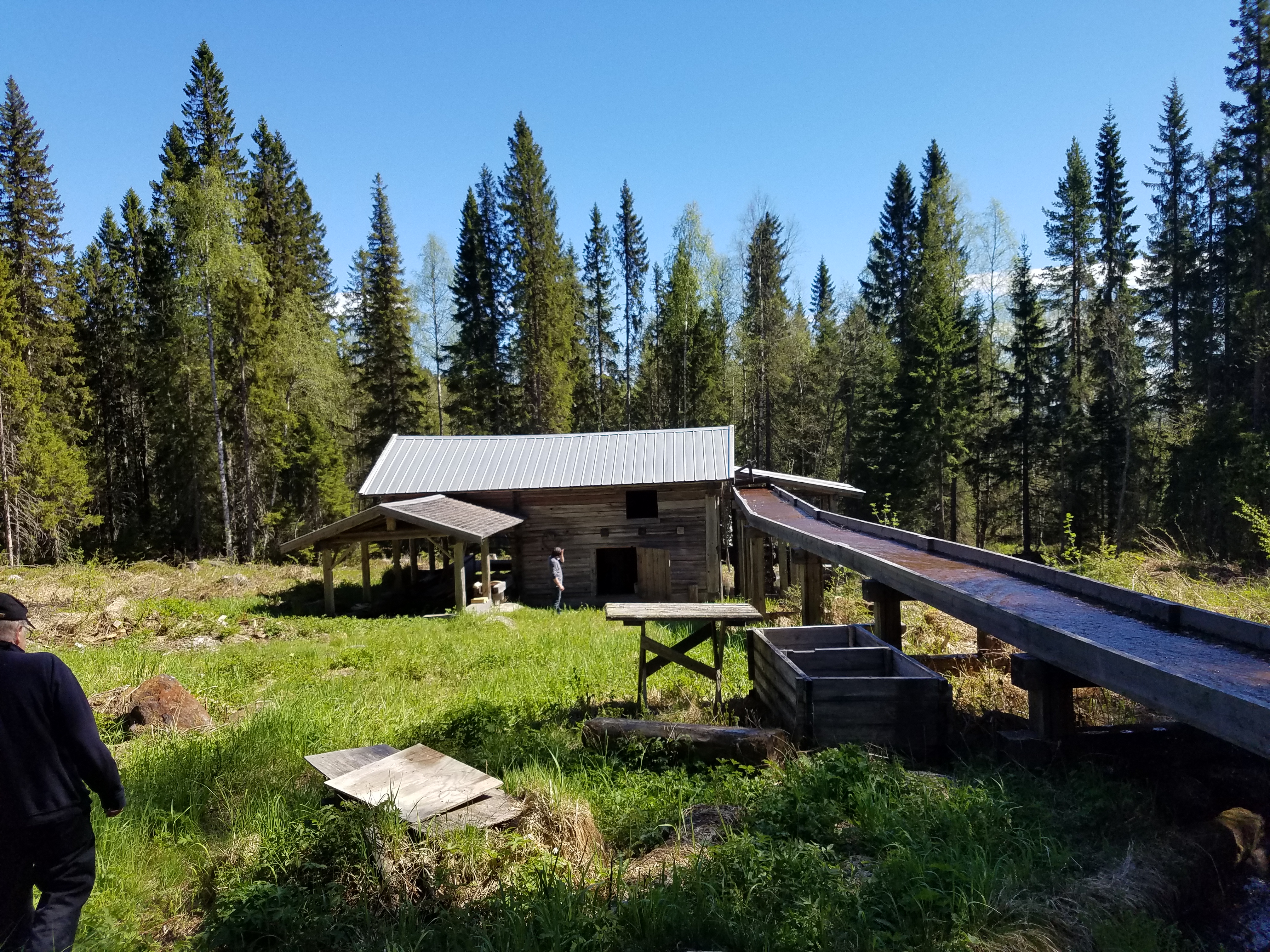 I stayed in the upper level of a Templar building, used for events and meetings.    I had heard of the Knights Templar but was unaware of a modern Templar group. The discussion about what is a Templar was interesting.  They said Templar group started in the area, which was confusing for me.  After I returned home, I learned that the Swedish Templar is what we would call the Freemasons.  Lesson learned- different languages, different meanings for the same word.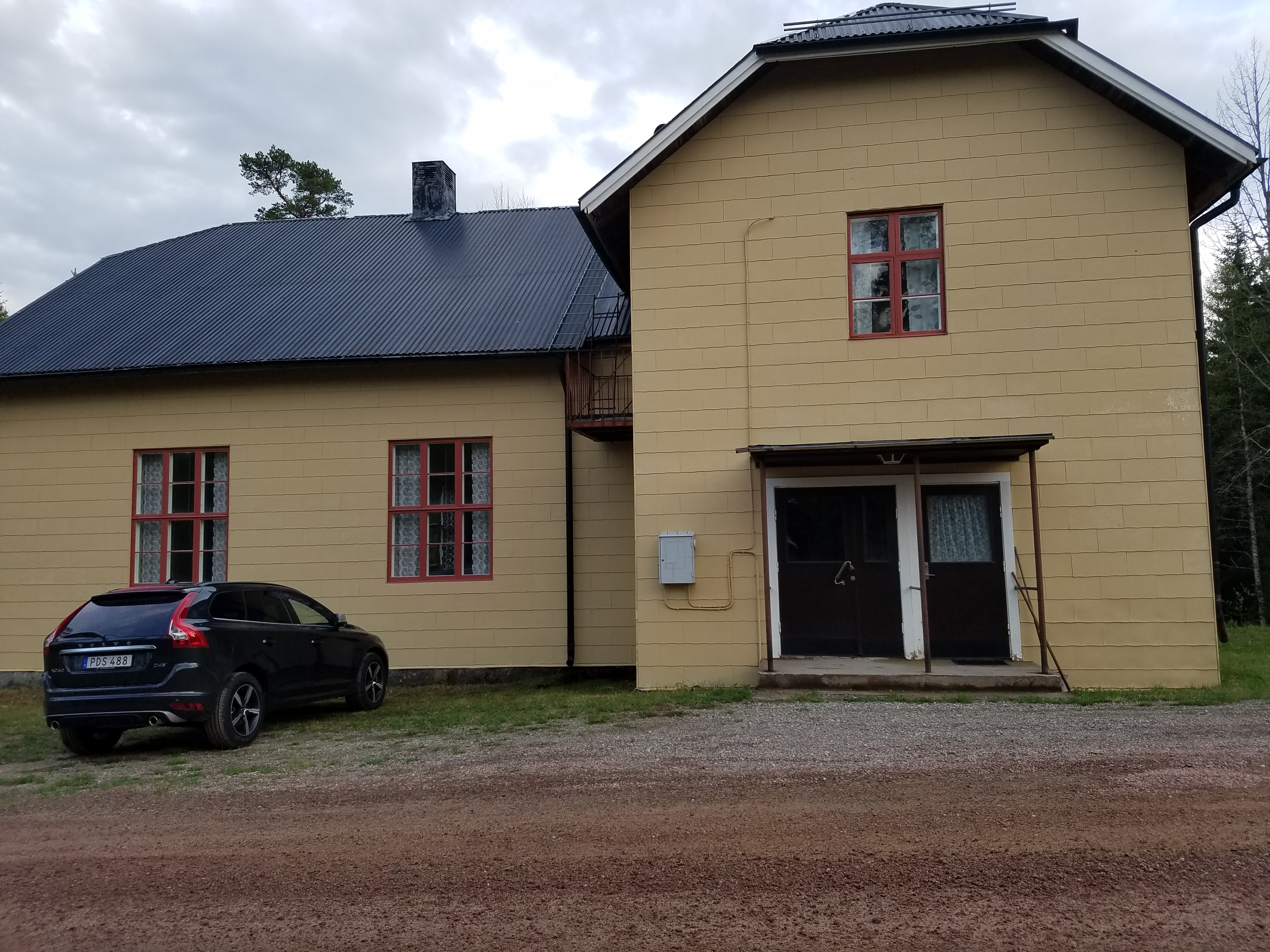 The Swedish Templar (Freemason) house I stayed in.
Seb took me on a tour of the area which highlighted the beauty of the area- we also visited a number of other locations where I could learn more about the building structures.  Below right- a root cellar above ground due to the inability to dig one- to much rock, just under the subsoil.
On the last day, in Delsbo I was interviewed by the Swedish National Radio station.  I told the announcer in advance that I was not going to discuss or be brought into a disagreement about who the "real" Karl Oskar was, but was very happy to discuss why I was there.  After she talked to me, she talked – in Swedish-to the man who was so adamant that Karl Oskar was real. I asked about the interview and if what he said was ok.  I was told, "Don't worry, it was all good.  He doesn't like anyone- but he likes you."  A deep sign of relief.  Later, a man recognized us and talked to Seb. He said he had heard the radio broadcast as was very supportive of my work and the exchange going on between the US and Sweden.
The radio broadcast can be heard by clicking on the below link.  Know my part is only about 3 minutes in the beginning.  The rest is in Swedish.
http://sverigesradio.se/sida/avsnitt/900622?programid=318

After the radio show, I returned to Delsbo and stayed with Seb's mother again.  The next day I headed for the Falun copper mines,  the Dala horse factory and the Valby open air  museum at Västerås.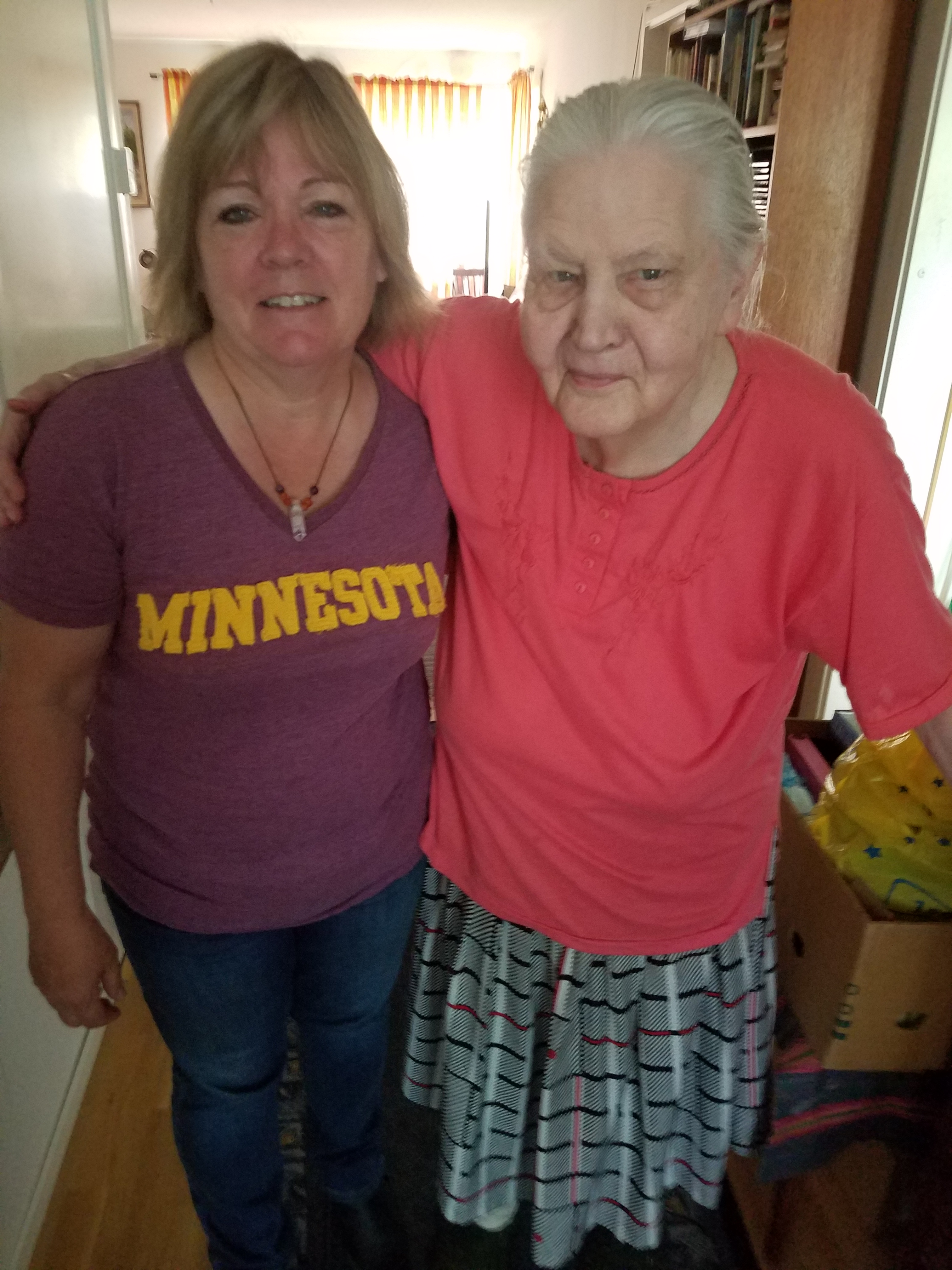 Next: the preserving qualities of copper, the European Open Air Museums, and the strangest place to sleep —ever.